Innovative Finish on Nespresso® Pixie Clips
A variety of finishes using Roctool Heat & Cool technologies to make defect free panels.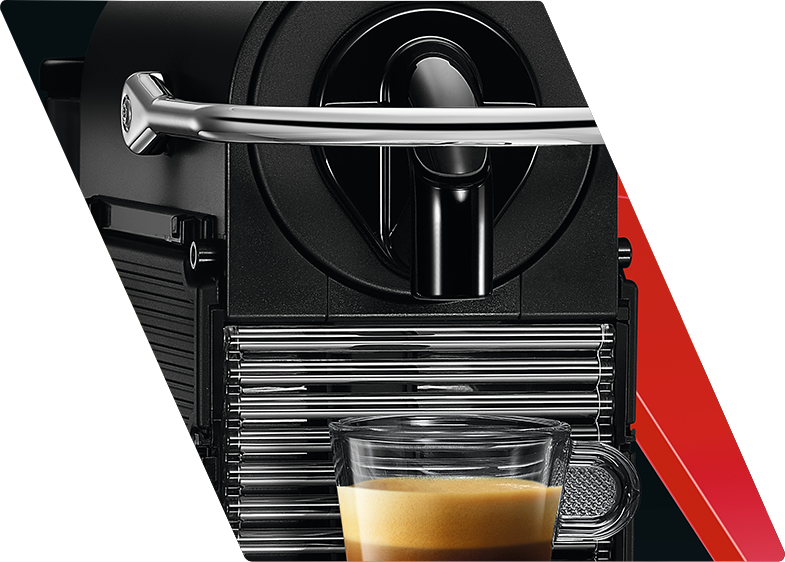 Our client target was to create a variety of finishes using Roctool Heat & Cool technique to make defect free panels with mold in color plastics including sophisticated textures and also over molded composite panels with authentic materials such as wood, couture fabrics, performance fabrics and carbon fibers.

MOLDING COLOR PANELS WITH TOP SURFACE QUALITY
Some clips are made using standard injection molding in combination with Roctool process to offer one shot component with no paint nor secondary operations, with top surface quality and no visible molding defects that can be encountered with a conventional injection molding process.

LASER TEXTURING WITH NO DEFECTS
One of the clip of the NESPRESSO® Pixie Clips machine is molded in one shot with a high gloss / low gloss combination. The mold cavity is laser textured with a selected pattern. During the injection molding process, Roctool technology allows a quick heating of the surface and offers a full replication of the tool surface to provide a HD Plastics™ level. These parts are defect free demonstrating that it is possible to make plastic parts with no defects such as blush, weld lines and other visible defects.

COMPRESSION MOLDING FOR IMPRESSIVE AUTHENTIC MATERIAL
Combining premium composite materials and injection molding for features integration. The first step consists in molding thermoplastic composite inserts of unidirectional fibers (glass) with an authentic material on top, and all in one shot. Unique finishes are created using this method such as Wood Veneer, High Performance Nylon Fabric, Jean Couture and Carbon Fiber. The final decorated insert is then over moulded to integrate mechanical features.
ROCTOOL TECHNOLOGY
Heat & Cool system
ECO-MOLDING™
Industry
Stories
Automotive, Aerospace, Electronics, Beauty, Consumer Goods, Medical
Work
with Us
Feasibility Study, Engineering, Analysis & Tool Design, Components, Installation