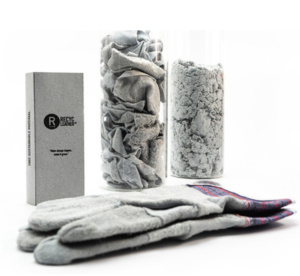 Once ground, the fibres from the waste are mixed with a natural latex (hevea) that acts as a binder to obtain a new material, on which the marks can print patterns, grains, or color pigments, also certified organic. To best meet the increasingly demanding expectations of today's customers, Recyc Leather therefore offers a concrete solution that, rather than replacing leather, compensates for its waste production, recycling it into an equally noble material.
Giving waste a second life: Recyc Leather's sources its scraps leather exclusively from industrial glove factories, whose production requires little chrome and treatment.
Recyc Leather is teaming up with Roctool to provide a sustainable and innovating solution for the luxury industry. During the last few years, Roctool technology became a key technology for molding reclaimed and recycled materials. This innovative molding technology is patented and applied to injection and compression molding. Roctool uses induction heating to quickly heat the mold surface in order to reach a perfect surface quality. This process is adapted to compression molding as well and enables the use of materials sensitive to overheating such as leather or textile fibers.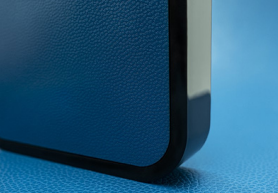 REDUCED ENERGY CONSUMPTION
SHORTEN PRODUCTION LEAD TIME
NO LABOR INCURRED
NO GLUING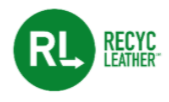 C O N T A C T :
O L I V I E R G R A M M O N T
O G R A M M O N T @ R E C Y C L E A T H E R . C O M
W W W . R E C Y C L E A T H E R . C O M