Press Release Le Bourget-du-Lac / Billnäs, 16th of October 2023
Positive Plastics teams up with Roctool to launch a"Positive Surfaces" kit
Positive Plastics are the curators of a unique kit, showcasing various plastic resins and compounds that address the transition of products towards sustainability and circularity. Roctool is one of the leading Heat and Cool companies, focused on how induction moulding technology can improve the quality and processing of recycled plastics.
Positive Plastics aims to provide designers, engineers, and product managers a more accepting outlook on plastics. Two years ago, at Fakuma 2021, Positive Plastics launched their first kit, which they annually refresh with innovative plastics. These plastics are suitable for injection moulding to produce high-quality products, such as consumer electronics, home appliances, sports goods, automotive interiors, accessories, etc. At the K2022 they launched their second kit, and now, it is time for the third kit.
Striving to continuously deliver holistic, circular solutions, the Positive Plastics team was delighted when Roctool contacted them and offered to create a combined kit, for the new edition.
Roctool's CEO, Mathieu Boulanger " I simply love the idea behind Positive Plastics. The kit is an excellent tool for any designer who wants to create more sustainable products.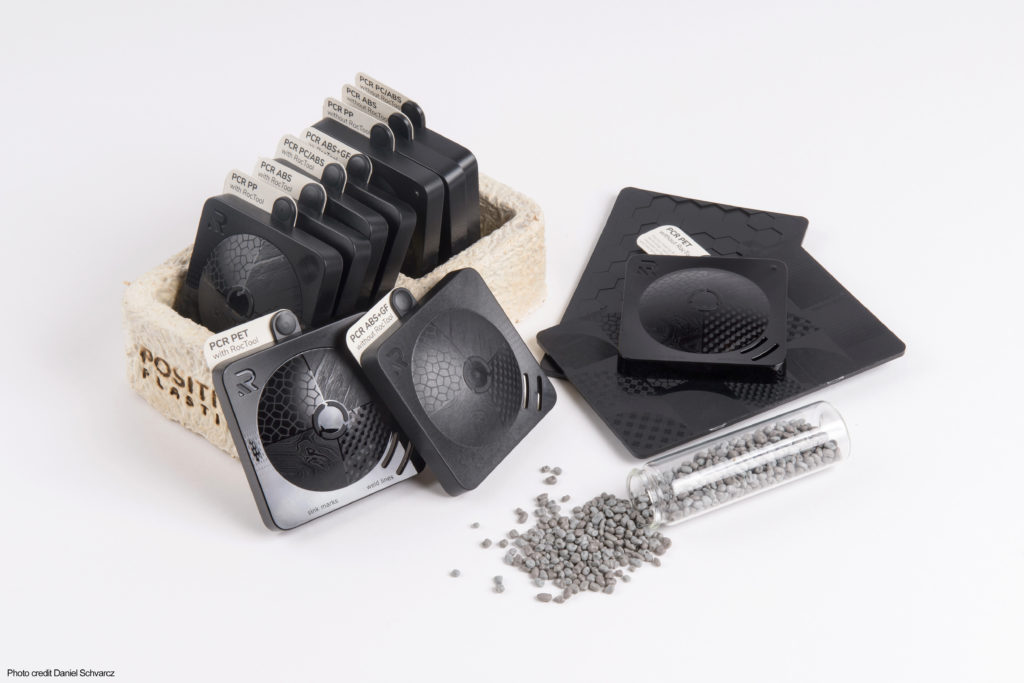 But, I firmly believe that the material is not the only parameter to consider. What about the process? How far can we increase the perceived quality of those materials?
How can we improve the look and feel of recycled materials without having to coat them? I was missing this perspective, so I offered Positive Plastics to collaborate and investigate this direction."
Markus Paloheimo, co-founder of Positive Plastics, with the Roctool team, designed a new sample to best display various surface qualities and textures alongside some mechanical properties.
Group Pernoud performed the mold modifications while Oerlikon Balzers provided the hot runners.
The Positive Surfaces kit materials are all 100% post-consumer, mechanically recycled grades: PP, PET, ABS, PC/ABS and ABS with glass fibres.
"We are thrilled to equip designers with additional knowhow and tools to create beautiful and circular products", says Efrat Friedland, co-founder of Positive Plastics. "Roctool is a proven moulding technology that exists for years, enabling the creation of advanced surfaces, from ultra gloss finishes to very low matte levels. Aside from aesthetic advantages, brands also have a chance to eliminate secondary processes and, as a result, reduce production costs. The induction process improves the overall process, with defects elimination, flow improvement and, depending on the resin grade, cycle time reduction. This is a real chance to bring recyclates to light and boost consumer adoption."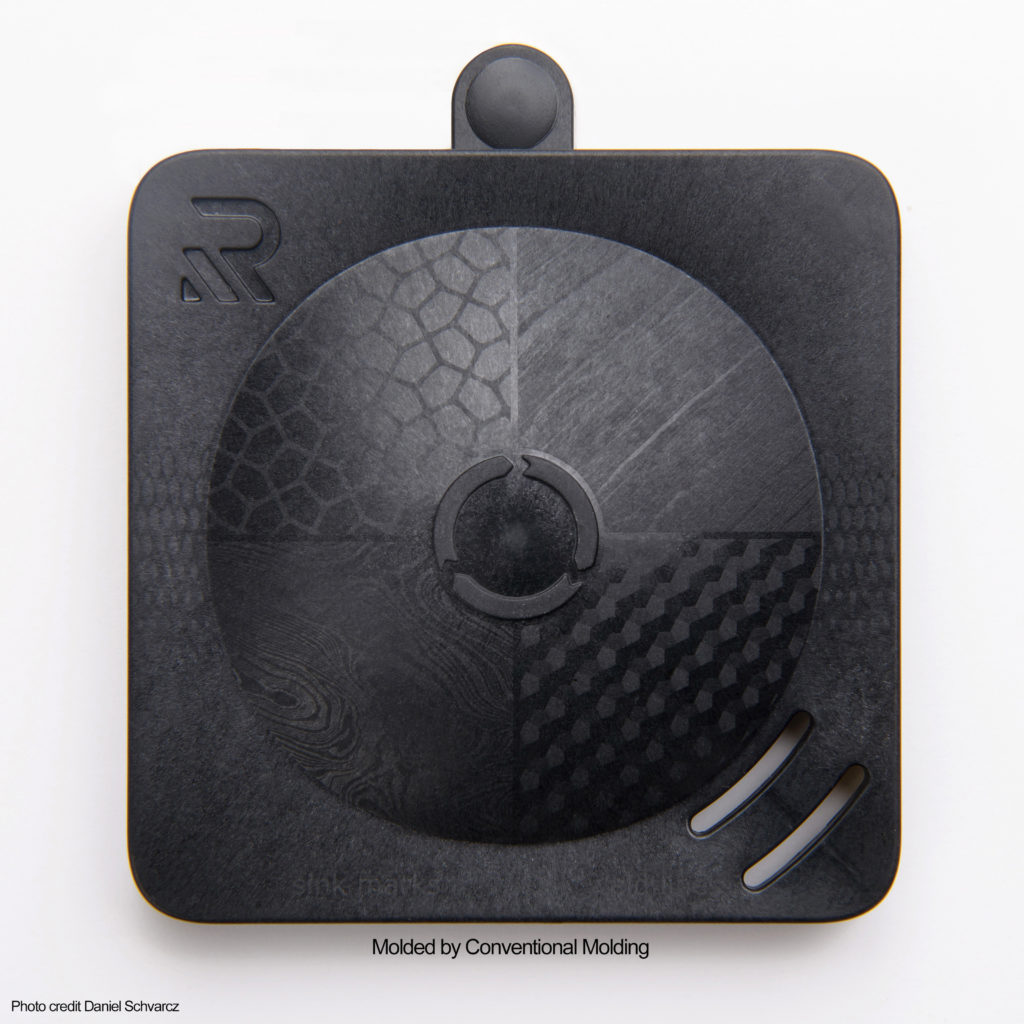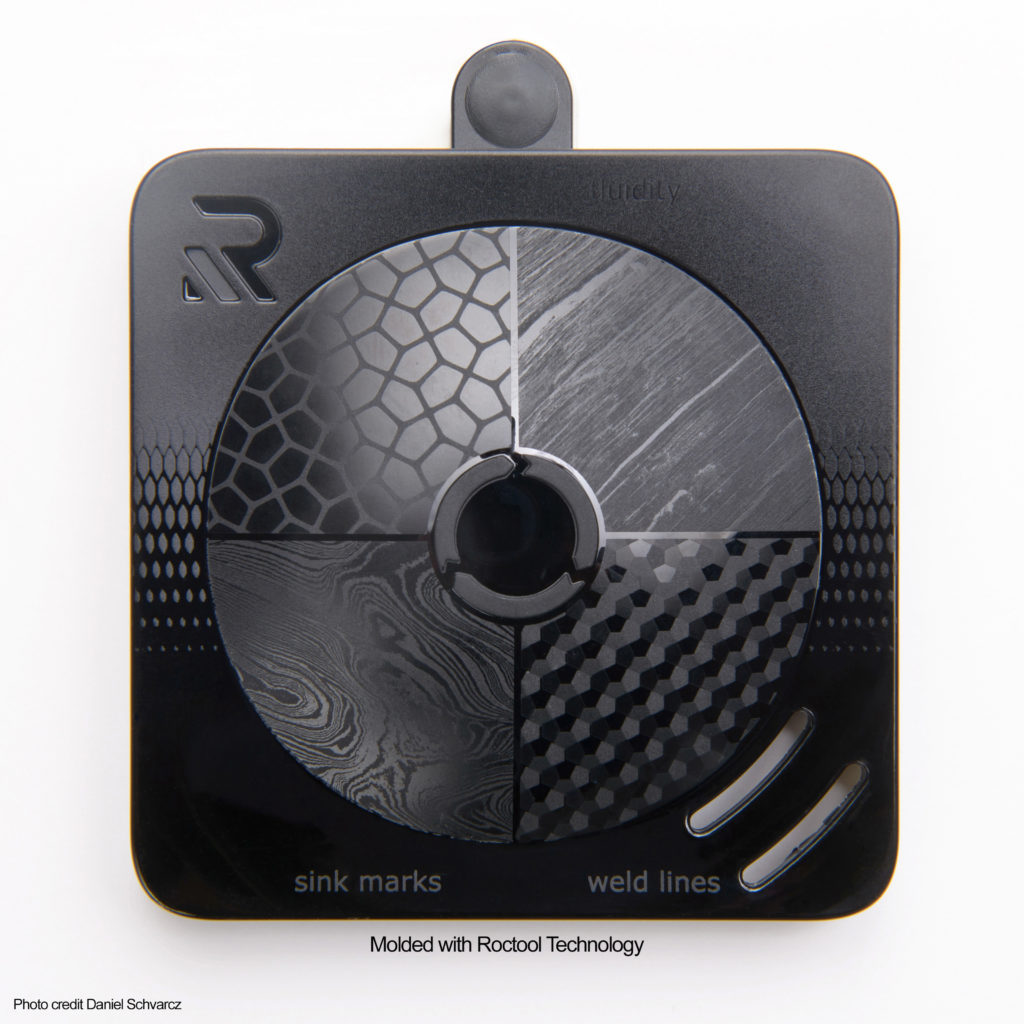 The official launch of the Positive Surfaces & Positive Plastics kits will take place at the Fakuma fair, 17-21 October in Friedrichshafen, Germany. They will be shown at Sabic, Mocom, Poracom, and Group Pernoud stands.
Positive Plastics will send a complimentary kit to one hundred brands and design agencies, as they did with previous kits, to encourage an informed selection of materials and surfaces.
The latest kits will shortly be available for purchase online.
English Version
Version Française
Positive Plastics – your toolbox for discovering plastics & processes with a reduced impact.
For additional information, questions, images, please contact:
Efrat Friedland
+49 1575 1572727
ef@positiveplastics.eu
www.positiveplastics.eu
Positive Plastics Oy
Karl Fagerlundin tie 3b
10300 Karjaa
Finland
Press contact:


Rougecom
Sylvie Grand
+33 (0)6 09 28 54 76
sylvie@rougecom.fr
About Roctool: Roctool, specialises in rapid heat and cool technologies for plastic injection and composite moulding. The processes developed by Roctool are in production in the following industries: automotive, electronics, consumer products, renewable energy, beauty packaging and medical. Roctool is an induction moulding technology, working with plastic and composite including recycled materials. Roctool offers Engineering services, induction generators, tooling hardware and onsite support to manufacturers around the globe. Roctool technologies are well known for removing secondary operations which enable manufacturers to reduce the overall cost of the parts produced, as well as their environmental impact. Headquarters are found in Le Bourget-du-Lac (France), Roctool is present in the USA, China, Japan and Germany.
For more information: www.roctool.com
About Positive Plastics: Positive Plastics aims to convey a more accepting outlook on plastics to designers, engineers, and product managers. The curated Positive Plastics kit is a sample collection of various innovative, commercially available polymers, that is an invaluable tool for materials understanding and communication between non-technical and technical team members. The kit includes post-consumer recyclates (PCR), post-industrial recyclates (PIR), mass balanced grades, bio-based grades, and bio-composites. All grades are suitable for injection moulding to produce durable products, such as consumer electronics, home appliances, sports goods, automotive interiors, accessories, etc.
Positive Plastics will continuously expand the kit as new responsible polymers reach the market.
For more information: www.positiveplastics.eu