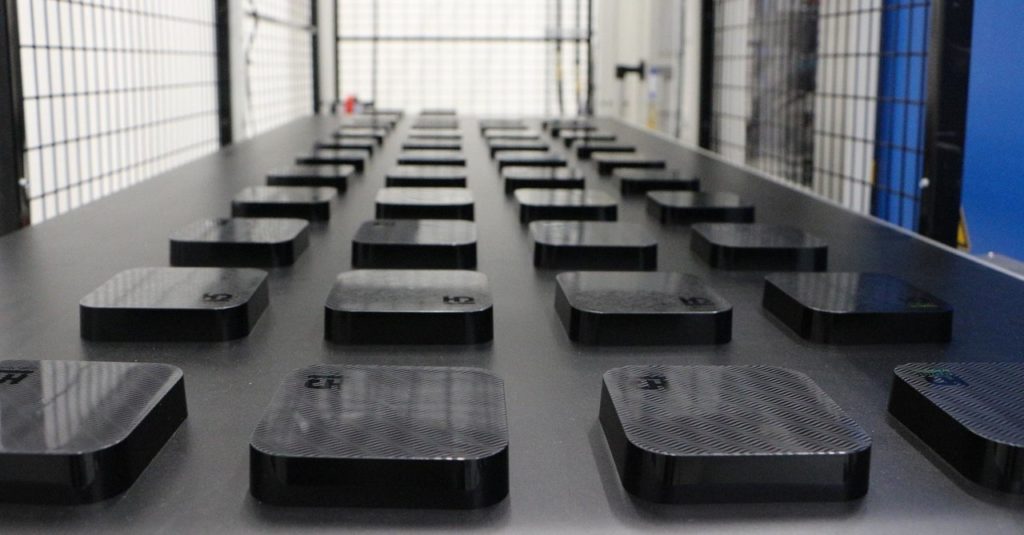 Right now, most people who will read this article know about Roctool and how it works. If not, just a friendly reminder: Heat & Cool induction technology, which remove surface defects and allow you to get amazing surface finish, opening new design options. But now let's talk about how the new box samples were done.  The "good part" is at the end, keep reading 😉
Below an animation I prepared, you can see part of the process as to how everything is assembled in Illustrator from a basic sketch 🙂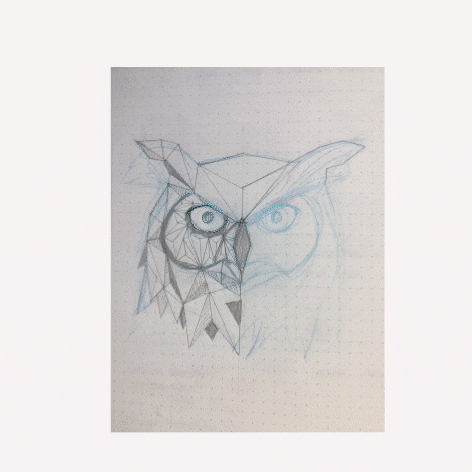 OWL BOX — The Project
One of my core functions at Roctool is to find new ways to create/research products, textures, finishes, colors and/or materials which could show the potential of our technology. Because let's be honest, even if a technology is cool, it always needs some visual effects so people can "love" it. That was my main objective in this project. Create a new promotional box, with HD Plastic™ injection technology, to showcase at tradeshows or to potential customers demonstrating the possibilities the technology can offer. This two part article is designed to explain the journey and how the magic happens.
Research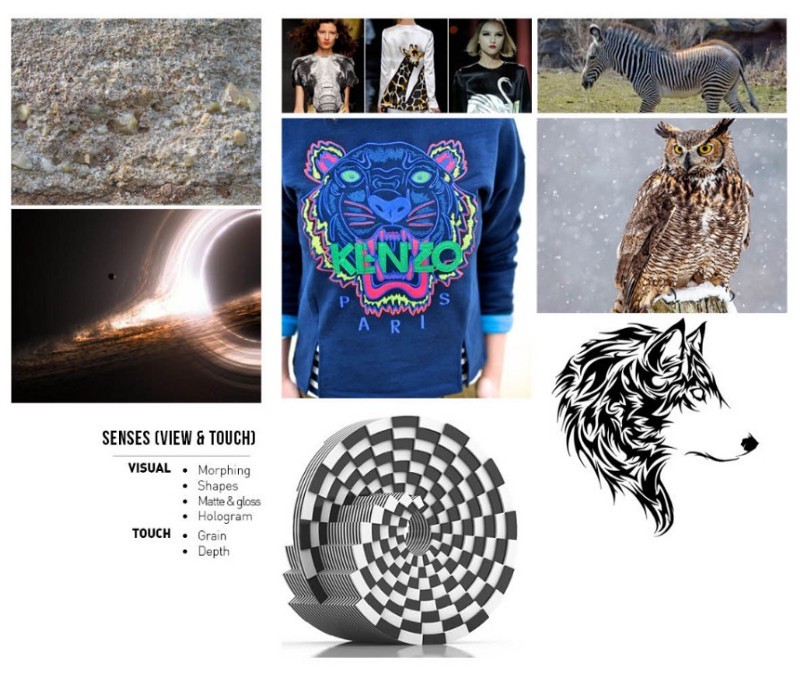 Above is a sample page of my research synthesis.
Picture yourself in front of a computer with a sketchbook and a pen trying to find the best inspiration to create something beautiful. You will begin your research with images and the keywords you find best to explain what you want to create ("Pinterest" I love you. My life is so much easier thanks to you ).
During your research something will "speak" to you. In my case it was NATURE. Why? It is something not man-made that was here before we even arrived. On top of this, it also has a full array of textures, shapes and so many colors that our limited eye cannot see. I think that is the reason why this is a theme well visited over the years since ancient times. For fashion, art, physics, painting,… I mean everything. But it is also related to Roctool, because we are trying to research new materials (biodegradable, recyled, etc). Even the flow length allows us to save materials and avoid extra waste.
Once the theme was fixed, I began to think about the best "entity" in nature that would giveme more options to play with. One of the better answers was ANIMALS. Fur, feathers, shells, colors and a lot more. Combine this cleverly and you can have a really great effect. So I began my "inspirational" journey.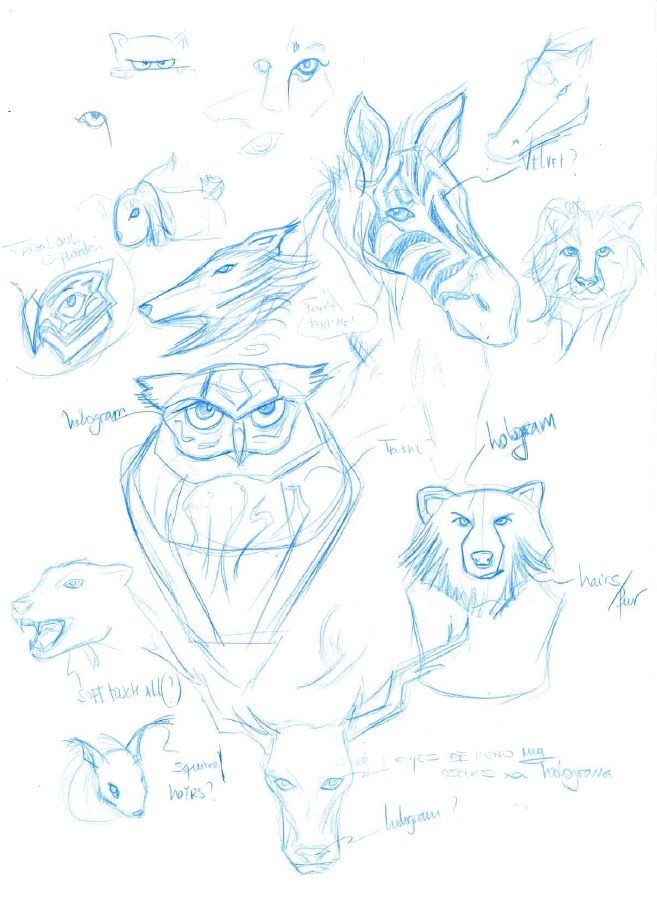 Here are some of the sketches I did in the pencil phase, identifying the interesting points of each animal. At the end, the winning animal was the Owl. Cute, efficient hunter, feathers and a lot of possibilities to create parts with different textures, effects and even play with lowpoly modern graphic style.
The magic begins to take shape…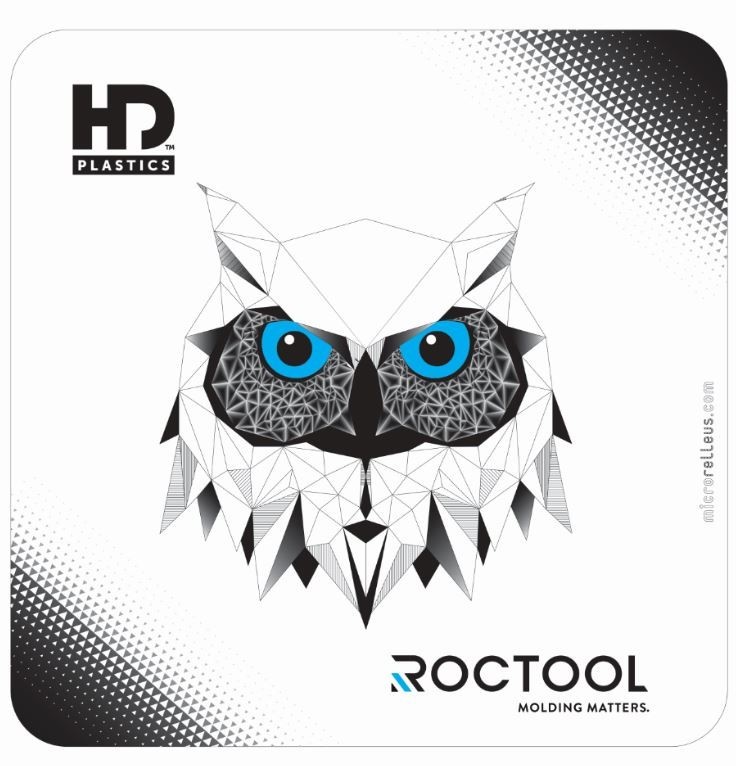 Once I established the key shape and the distribution, I began the digital illustration process.
This part is crucial. Here we must work together to find the best balance between impressive and feasible. With Roctool we can choose what we want to have and where. Embosing, depth, hologram, textures… things that without Roctool would not be possible. In fact, each element, triangle and even black/white/grey colors, were created from two points of view. So the engineer and designer halves of my brain were at peace with each other.
This took 3 full days liasing back and forth with our technical team and the guys from Microrelleus (one of our partners really advanced in the laser texturing field).
Things like flow, depth, demolding problems, how the gradients are placed, the line thickness and spacing, shapes, angles, all of this is important to make sure the results are like we intended. I must confess that some parts were a bit tricky and required a considerable amount of work, but in the end the results were quite positive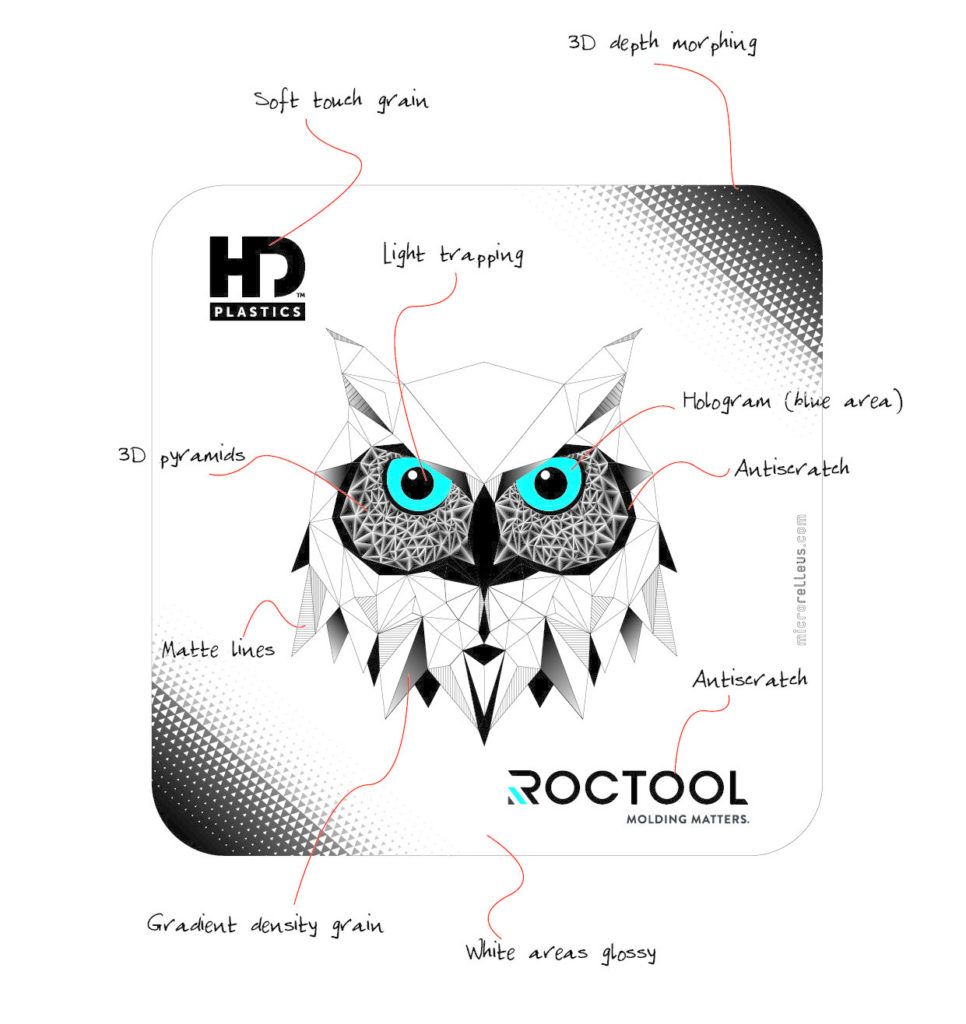 All these effects can be also possible because the part using Roctool is molded with a center gate, however using conventional you get some defects and the textures cannot be as distinct. That is also the main reason we can have so many different design options in just one mold.
We will publish a second part with photos of the prototype and a video with the process and final product. Keep tuned. "The show must go on" 🙂
By Noemí Cortizas Martínez, CMF and trend designer @ Roctool Paris Design Office.