RocTool selects Luxus Hycolene PP compound
The part on the left is made by Conventional molding & the one on the right is made with Roctool technology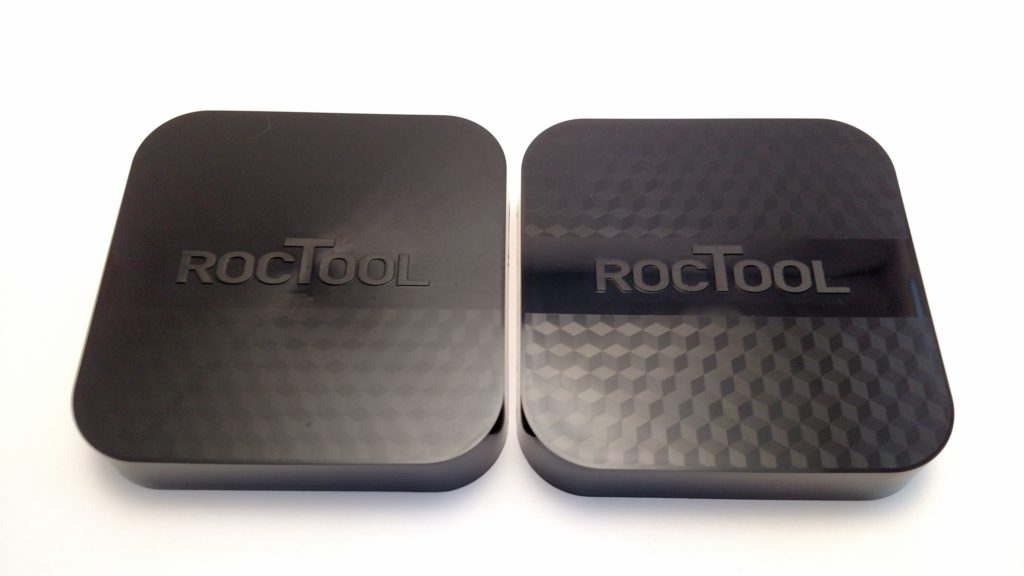 Sample parts were made in Luxus Hycolene PP compound without RocTool's rapid heating and cooling technology (left) and also with the RocTool technology (right).
UK-based compounder Luxus has become a materials partner with RocTool, the rapid heating and cooling technology specialist.
The Luxus Hycolene 16818 polypropylene grade – which can contain up to 60% recycled PP and uses a newly developed filler – was tested at RocTool's French headquarters last year and subsequently at Luxus' in-house Technical Centre in March. The results met RocTool's anti-scratch requirements in connection with automotive surfaces.
Terry Burton, technical manager at Luxus, said: "We found in the lab trials that when RocTool's induction technology is turned to the higher temperatures it requires; the scratch is far more exaggerated on the resulting moulded part with the standard talc filled material compared to our Hycolene product."
Calypso Beloli, material engineer at RocTool, said: "We're really enthusiastic to obtain this kind of quality surface with PP. Scratch resistance on a moulded part has been a challenge, but with the selection of the right compound together with our induction system technology means that we can develop new markets."
Luxus said RocTool will feature Hycolene in its future marketing to Tier 1 moulders and manufacturers, through specially tailored 3D holographic samples made under RocTool's High Definition Plastics initiative.
First successful parts made from recycled materials and Roctool technology.
The collaboration was announced ahead of the PDM Event, at which Luxus has a stand. PDM Event, organised by Crain Communications, publisher of Plastics News Europe, takes place in Telford, UK, on 14-15 June.